Human behaviors that Annoy Shih Tzus
Do you get annoyed by your Shih Tzu at times when they are not listening or doing something that you don't approve? Of course yes. This is the same for your Shih friend too! There are many human behaviours that annoy Shih Tzus, knowingly or unknowingly that are absolutely disliked by them. Want to know what those are? Read on to know!
If you are doing any of these, then don't blame later if your Shih Tzu 'Unfriends' you.
1. Expecting them to be always obedient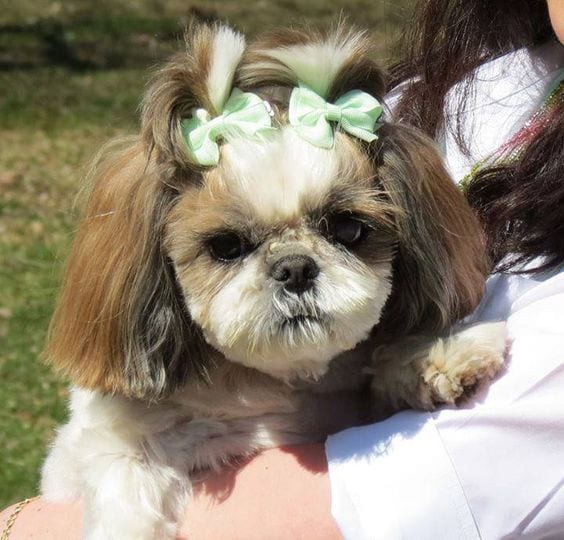 They are dogs after all; you just cannot expect them to be obedient all the time. It will surely irritate them a lot. If you keep on telling them what to do, what not to do, not to bark, then you still didn't realize that your Shih Tzu is also a canine.
2. Not allowing them to have treats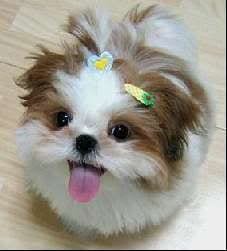 What??? Saying no to this is like someone saying to you, 'don't have pizza'! If there are leftover chicken steaks or other tasty treats on the table, be sure those will magically vanish. If you don't want them to do it, then keep it out of their reach so that they cannot see, smell or get it.
But you can be lenient sometimes, can't you?
3. Leaving them alone for a long time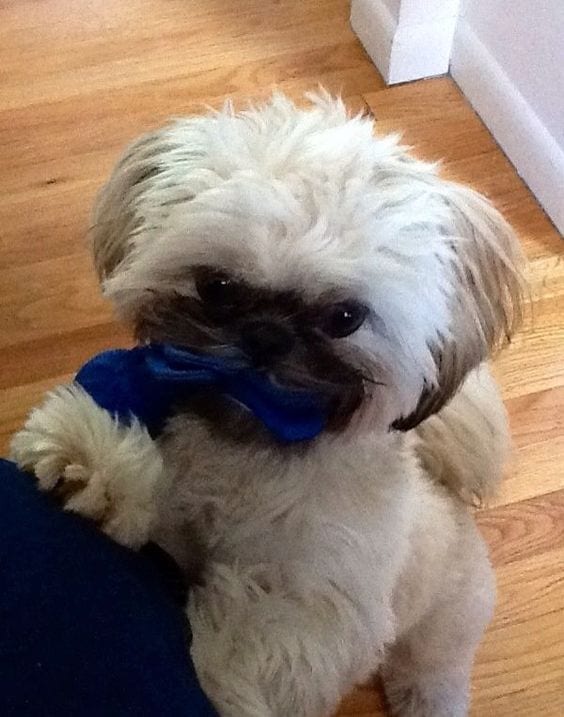 They hate spending time alone. It makes them less social and very irritated. It won't be the best feeling for you to come back and see your Shi Tzu is annoyed and not interacting with you. If this keeps on happening for a long time, they can end up suffering from depression.
4. Punishing for every small thing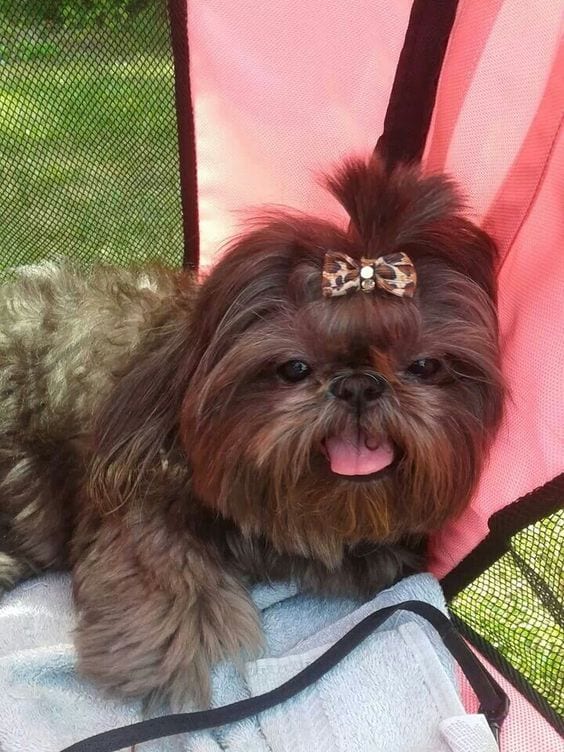 Punishing is a major dislike for Shih Tzu. Yes, it can also annoy Shih Tzu a lot. If they have done something very wrong, then go ahead; but for every small thing, they will certainly stop doing anything as they will fear you. Think once, do you really want that?
5. Training them forcibly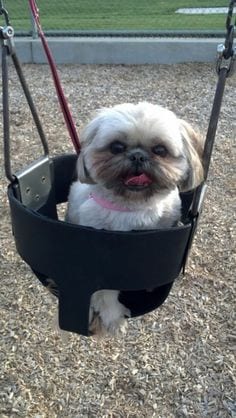 Give them some time and take things slowly. They are known for being moody. If you try to explain with love and care, it is likely that they will understand you quite well. So, the key is patience!
6. Pointing the finger at them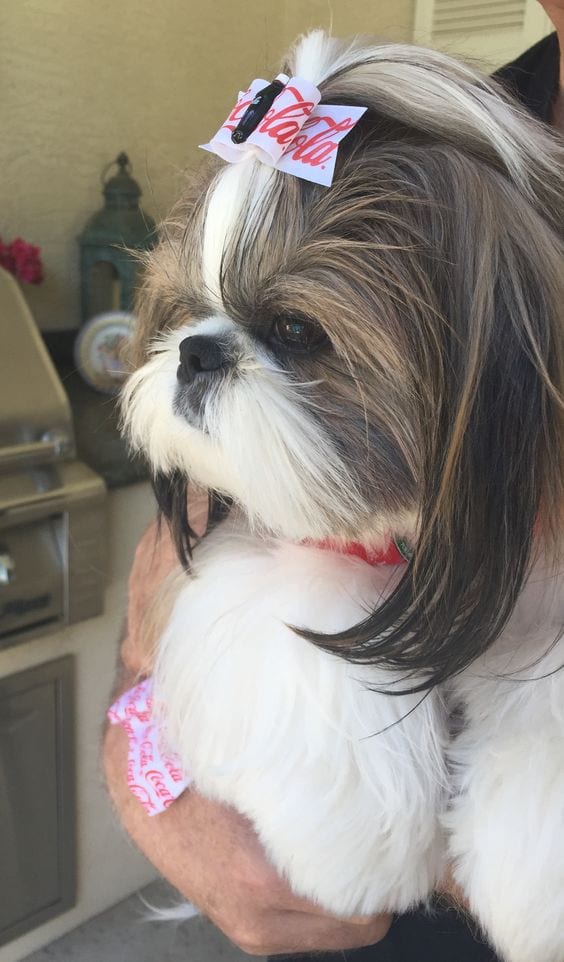 It confuses them. They don't understand if you are giving orders, scolding, asking to do some trick, etc. So, unless and until it is very necessary, do not point the finger at them.
7. Yelling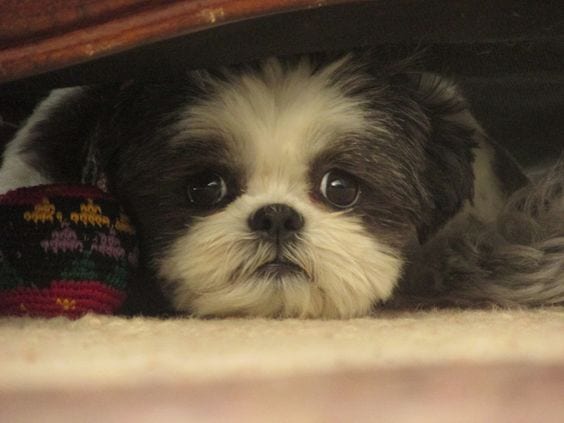 You think yelling is good? No, it is not good for anyone. This is something that will annoy Shih Tzu. If you have to scold, say your words in a strict voice, and that will also do the work.
8. Staring angrily into their eyes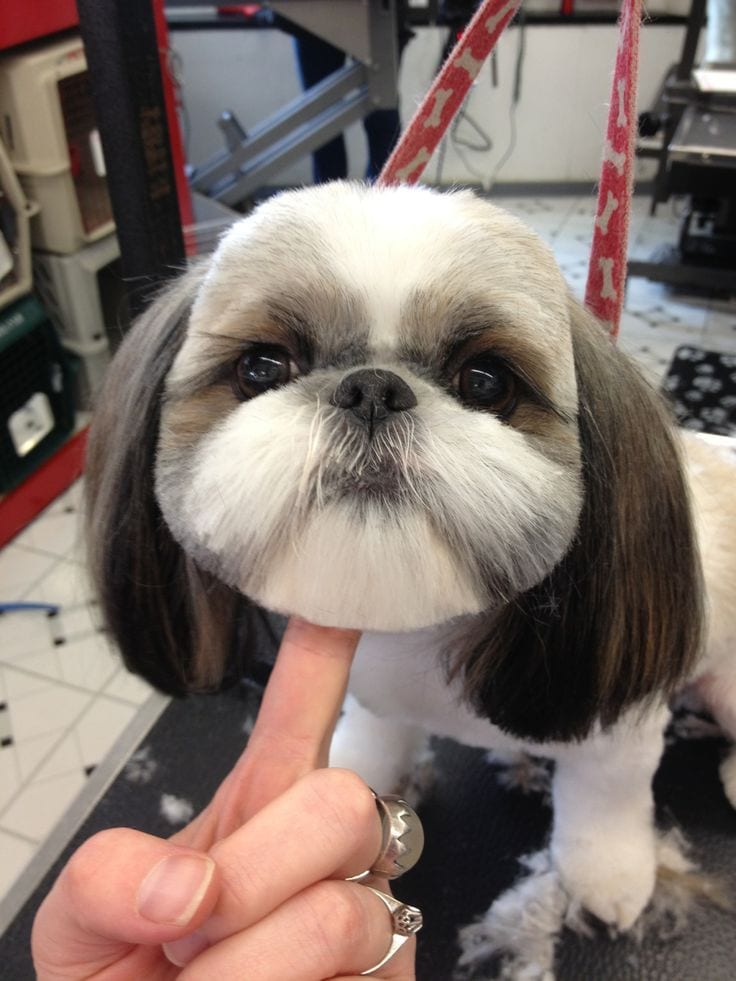 It is a threat to them. They feel that you are trying to challenge them. So, it is better you don't look directly at them to make a strict point.
Protect your pets from those unexpected illnesses with no limits on payouts. Get a quote and make sure you're covered for those dog and shihtzu mishaps and unpleasant surprises.