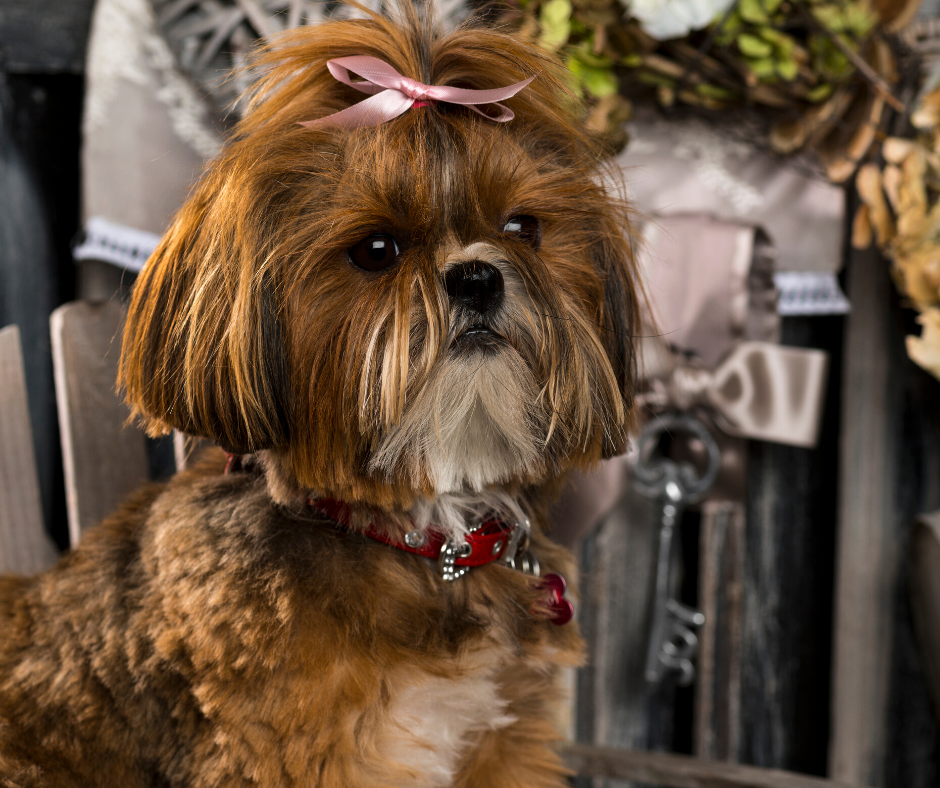 2. Have Them Made into a Cardboard Cutout
Our favourite thing about this idea is that your pet will still be able to appear in your wedding portraits (some of them!). You can find a lot of sellers offering custom Amazon cutouts, but a local printer could also do it for you.
3. Include Him or Her in Your Stationery
Actually, there are dozens of ways to get your Shih Tzu involved in your wedding day: through a wallpaper plan for your Save the Dates; by having their fuzzy faces to your invitations; or by printing an illustration on menus, signs, napkins or brown paper doggie bags (get it? LOL) if you have a candy table.
You can also put your dog's thousands of photos to use by making them into table numbers. Your guests are going to love seeing them too!
4. Incorporate Them into Your Cake
Gone are the days when you were expected to stick to pint-sized brides and grooms at the top of the cake, so feel free to use your pet's sugary figure instead. This gives your multi-tiered wedding cake a unique touch and give your fluffy friend a little face time at the wedding, too.
You could ask your baker to make your Shih Tzu cake topper into hard icing, or order on Etsy to make it in clay or wood. We've seen a lot of cool styles where the pets are climbing up the tier or looking out from under the icing.
5. Include Them in Your Photos
Your wedding album will be packed with photos of you, your family, and your friends. But someone's missing, huh? It might be your pet (after all, he/she's family, too).
The simplest way to do this is probably to include photos of your pets in charming photo displays telling your wife or husband's love story, or in free-standing frames dotted throughout the reception area.
Ensure that the photographer you choose has the experience of photographing animals and that he knows what you expect.