Shih Tzu Haircuts & styling is fun! Everyone loves to look up-to-date and try all the accessories on themselves. Then why not do the same for your Shih Tzu as well? Trimming their hair is old and boring; there are so many new haircuts for you to try on your pet canine. There so many professional pet salons now, with professional hairstylists who make sure to make your loving paw friend look like a style icon!
"Perfect styling is where; hair is everywhere but on the dog."
Shih Tzu Haircuts Top 6
Before getting into the styling tips and ideas, there are few things that a Shih Tzu owner needs to know –
Do not compare their hair with fur. Furs can grow up to a certain length like 2-2.5 inches maximum and then it breaks. But hair can grow much longer in length.
Unlike other breeds, they do not shed hair everywhere on the floor
Shredded hair can stick to their body. This can create knots and matting.
Regular brushing and cleaning is very important
Do not use any harsh chemical shampoo while cleaning their hair; rather opt for shampoos specified for canines as it will clean other germs too.
Now, find the perfect  Shih Tzu haircut "Edward Scissorhands" for your pet and make them look like fashionistas!
1. Cute Puppy Cut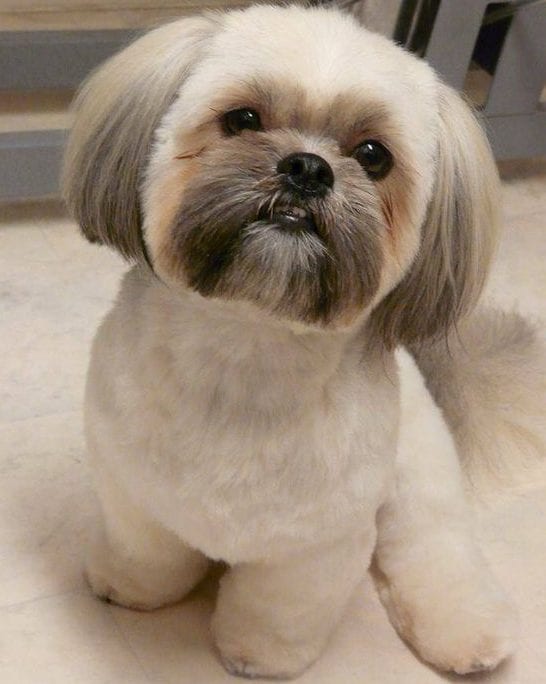 This is a very adorable style for Shih Tzu haircut. It is also known as the summer cut as the hair is more trimmed and it keeps them comfortable during the hot days. The Hair is trimmed 1 to 2 inches all over the body. The facial hair is kept a bit longer than the rest of the part, especially around the ears.
Styling Tip: What you can do is simply make them wear a polka-dotted bow or a scarf around the neck and they are ready to rock!
2. The Lion cut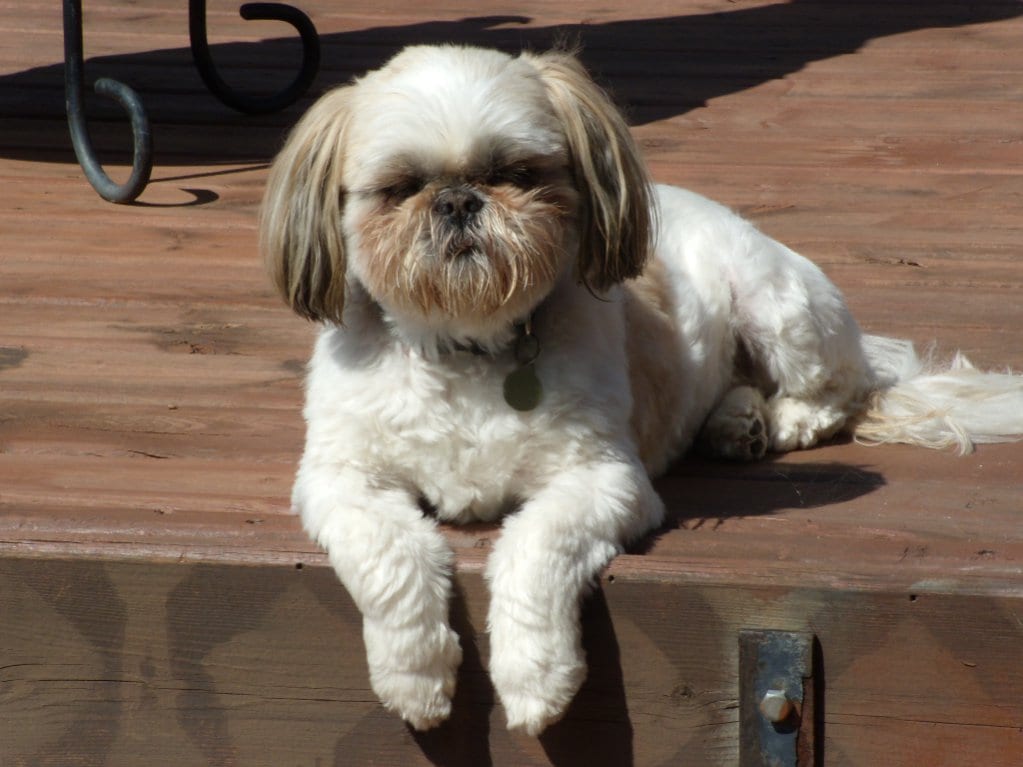 We all know that their name 'Shih' means 'lion' and "Tzu' means 'son.' So, as the name says, this lion style looks adorable with a bit of mane-like cut around the face and head. The rest of the body is again trimmed to a fur size of 1.5 to 2 inches. While trimming around the face, make sure not to touch the whiskers.
Styling Tip: Hair around the head is longer so you can actually tie it with bows for a cuter look and fur accessories, it is best to keep it nominal. Maybe a sparkling collar or just a bling locket with their name on it!
Protect your pets from those unexpected illnesses with no limits on payouts. Get a quote and make sure you're covered for those dog and shihtzu mishaps and unpleasant surprises.